Meet Our Team
Arrowhead's success could not be achieved without this incredible team of professionals. With experience levels ranging from 9 years in the industry to fresh out of college, our group will bring fresh ideas to the table every time. Arrowhead is dedicated to hiring a diverse group of individuals from various backgrounds and education levels. If you're interested in working for our team, please don't hesitate to reach out. We could be hiring!
Lanie (Whitaker) Carter founded Arrowhead Design Company in the summer of 2016, and has since lead the company relentlessly to success over the years, adding new team members, services, and capabilities to the team's arsenal of creativity. Lanie attended UNC Charlotte on a full basketball scholarship for one year, and after injuries decided to move back home to the Spartanburg area where she graduated from USC Upstate's Graphic Design program. Lanie went on to work for a tech startup in NJ, and then a publication company in NC before returning home again to start Arrowhead. Lanie currently oversees the company's operations and is active in the community both through charity and community enrichment.
For over 4 years, Slade has lead Arrowhead's design efforts directing graphic designers on the team, and hatching some of Arrowhead's most brilliant campaigns in company history.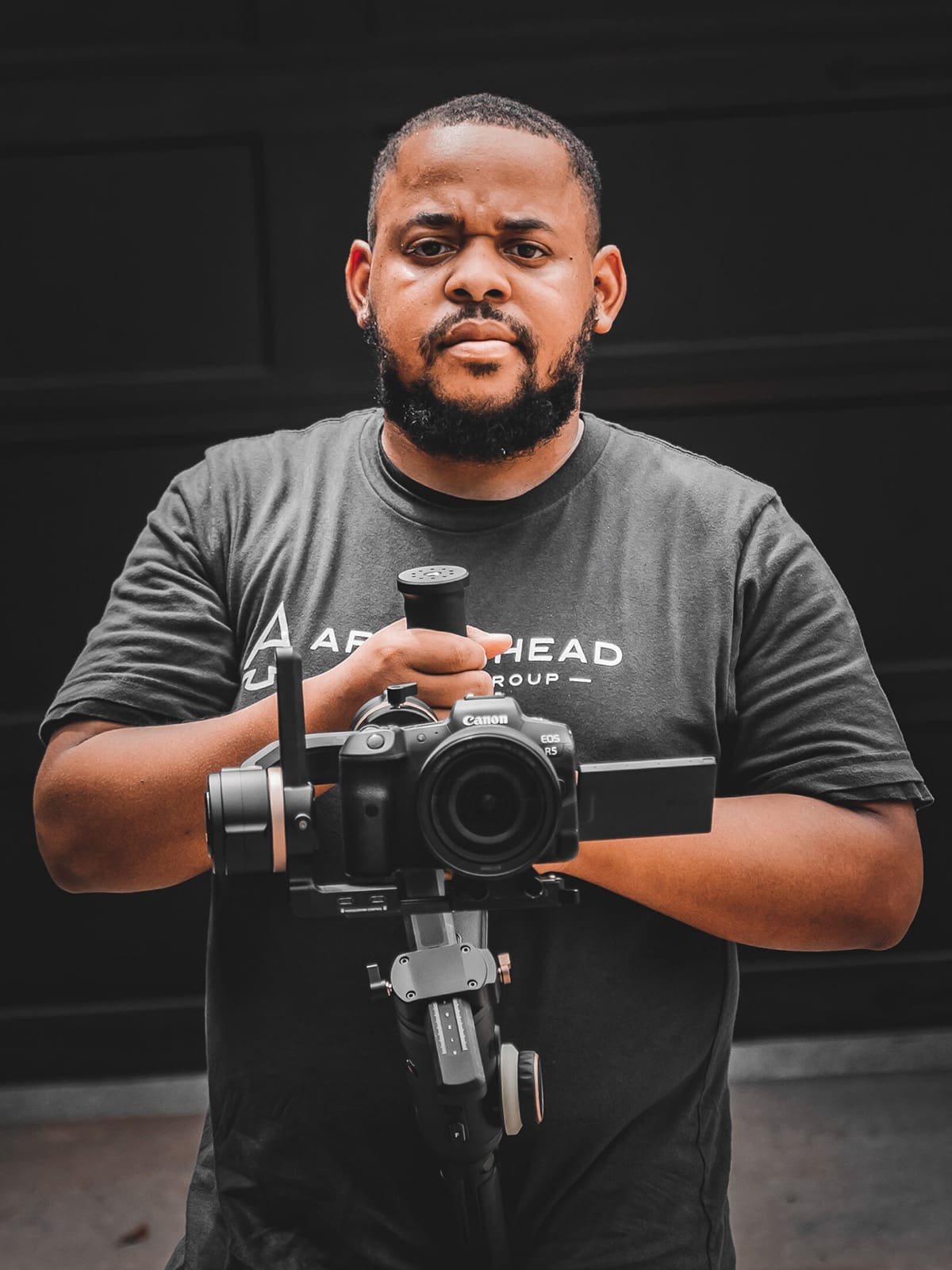 As Arrowhead's first ever Production Manager, Kris has lead the photo and video department for over 3 years – setting the bar high for creatives in the Upstate of SC.
A new addition to the Arrowhead team, Jarred graduated top of his class at USC Upstate and has already made a major impact on the team's drive and energy this year.
Since taking over our BURG brand in 2020, Mehgan has made the apparel brand soar to new heights, gaining trademark status, expanding to new states, and offering new items. Mehgan is also Co-Founder of Arrowhead's sister company: Graveyard Outfitters.
Davis is Spartanburg native and graduate of SCC's Computer Programming and Database Management program and also Clemson's Graphic Communications bridge program. As a new addition to the Arrowhead team, we look forward to implementing his technical knowledge to excel our clients into a new year of web design trends.
Don't let your competitor hire us first…
Arrowhead Design Group is a mobile full service agency out of South Carolina with team members across the south east and clients across the U.S. Our agency works with companies of all sizes with the same goal in mind – simplifying the complicated.
2022  Web Excellence Awards – Video Award Recipient
2021  Clutch.co – Top 25 Agencies in SC
2020  The Manifest – Top 100 agencies in the US
2020  One Spartanburg Inc. – Small Business of the Year
2019  Clutch.co – Top 5 Agencies in SC
2018  Spartanburg Chamber – Small Biz Success Award
lanie@arrowheaddesigngroup.com
© 2022 Arrowhead Design Co. INC.