 Does your non-profit make a big difference?
Every year Arrowhead awards a non-profit organization making a huge impact with a new, high-quality website at no cost to them. We started The 501 Project in 2018 with Project R.E.S.T and have continued to support and bring more awareness to non-profit organizations positively influencing the communities around them.
Applications for 2023 have now closed.
Hub City Animal Project
Our 501 Project 2023 Awardee is the Hub City Animal Project! Their mission of ending animal homelessness in the area is very near to the hearts of our team, and they've continued to make positive impacts in and around the area.
Look forward to the launch of their new-and-improved website in Fall 2023.
For now, explore their local impact: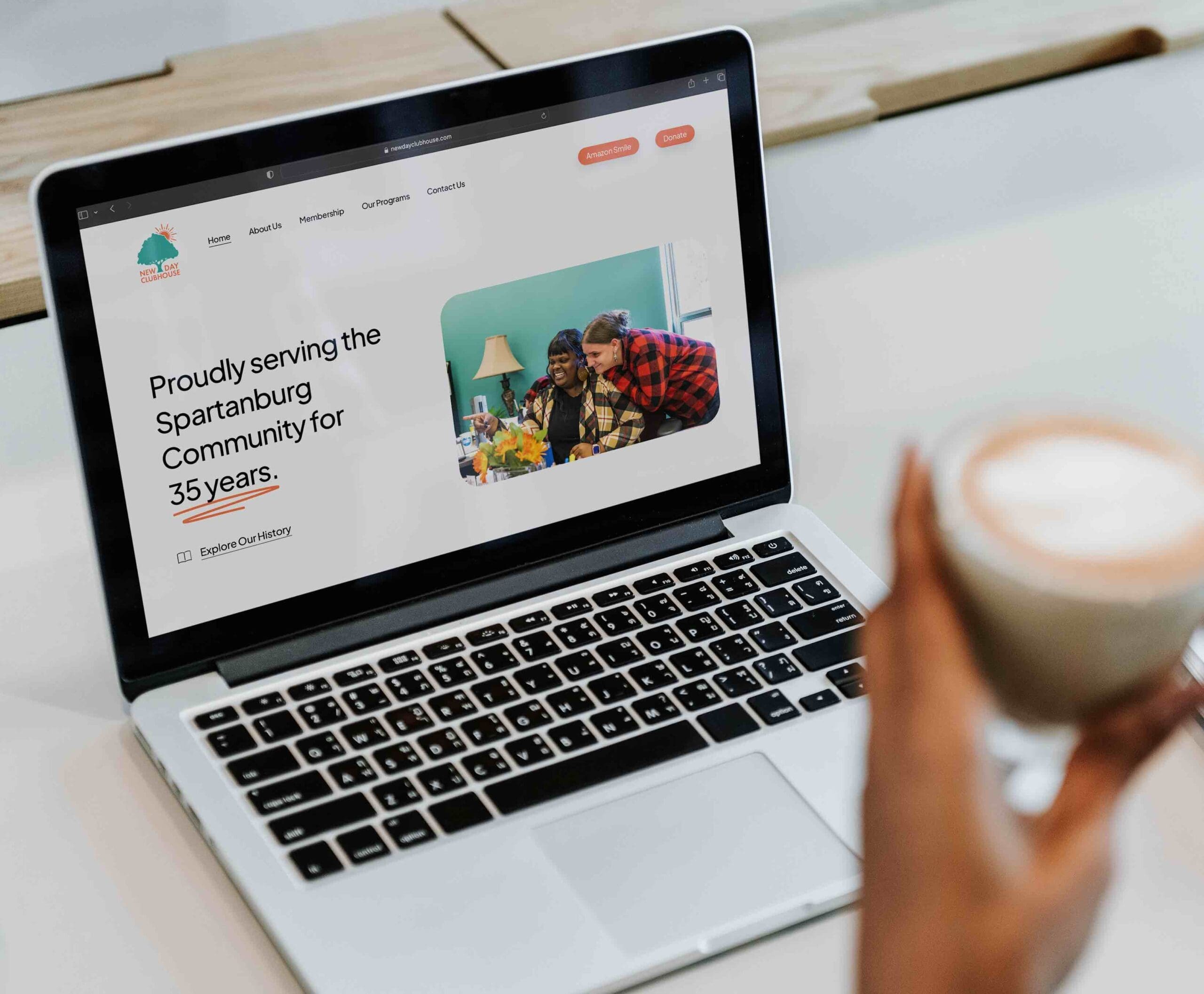 New Day Clubhouse
(newdayclubhouse.com)
Our 2022 awardee, New Day Clubhouse, was easily one of Arrowhead's favorite 501 Projects, from the energetic staff, to it's affectionate members. New Day Clubhouse has flown under the radar in Spartanburg, and it was our pleasure to help them on their journey to bring awareness to mental health issues in our community.
For over 35 years, New Day Clubhouse has been helping members find secure employment opportunities and housing. New Day's members learn the value of commitment, responsibility, and teamwork through voluntary involvement in the work-ordered day.
Join us in celebrating their new website by giving them a click below!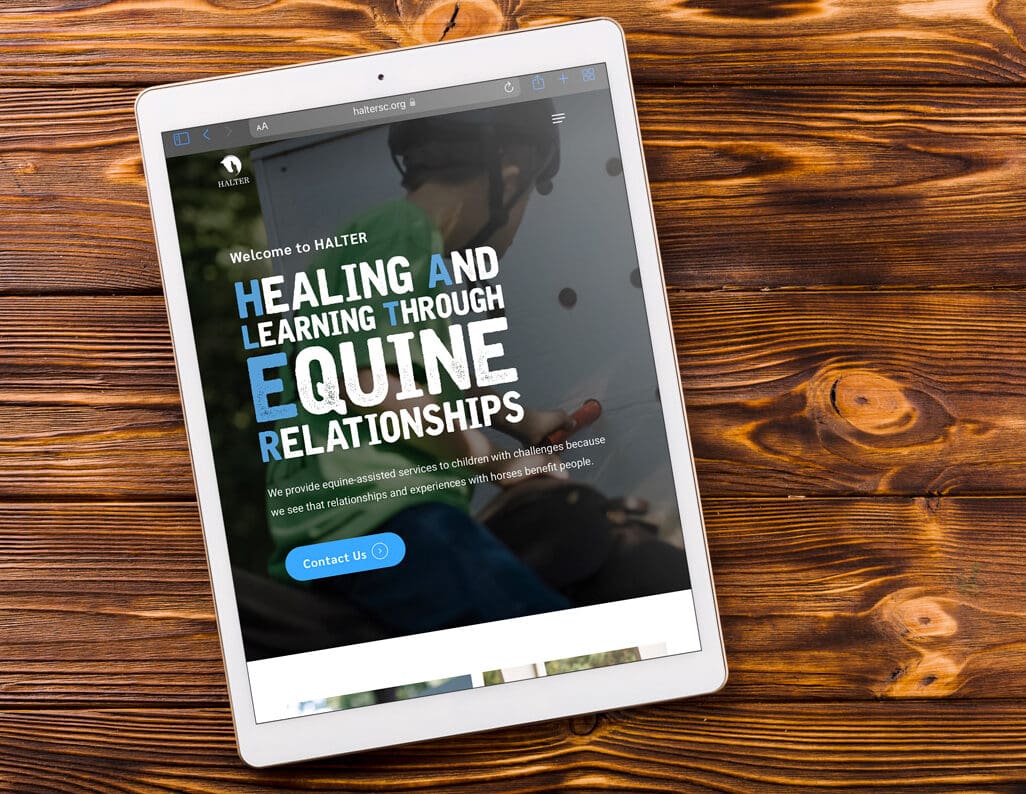 HALTER
(haltersc.org)
Our 2021 awardee, HALTER, was chosen for many reasons, but our team at Arrowhead saw a specific need for a more user-friendly online presence to amplify HALTER's mission. From the interactive video backgrounds to animated icons – we really took this one to the next level!
HALTER's certified therapeutic horsemanship instructors and equine specialists in mental health and learning are credentialed by the Professional Association of Therapeutic Horsemanship International and have provided equine-assisted services to children with challenges since 1987. Well-trained, dedicated volunteers, and extraordinary horses round out the team. HALTER strives to provide services for children with a range of challenges if possible.  Some challenges include but are not limited to – being verbal or nonverbal; visually or hearing-impaired; using a cane for walking assistance; arriving in wheelchairs; experiencing emotional or cognitive difficulties like Cerebral Palsy, Autism, Developmental Delay, Attention-Deficit Disorder, and Post Traumatic Stress; and other rare genetic conditions.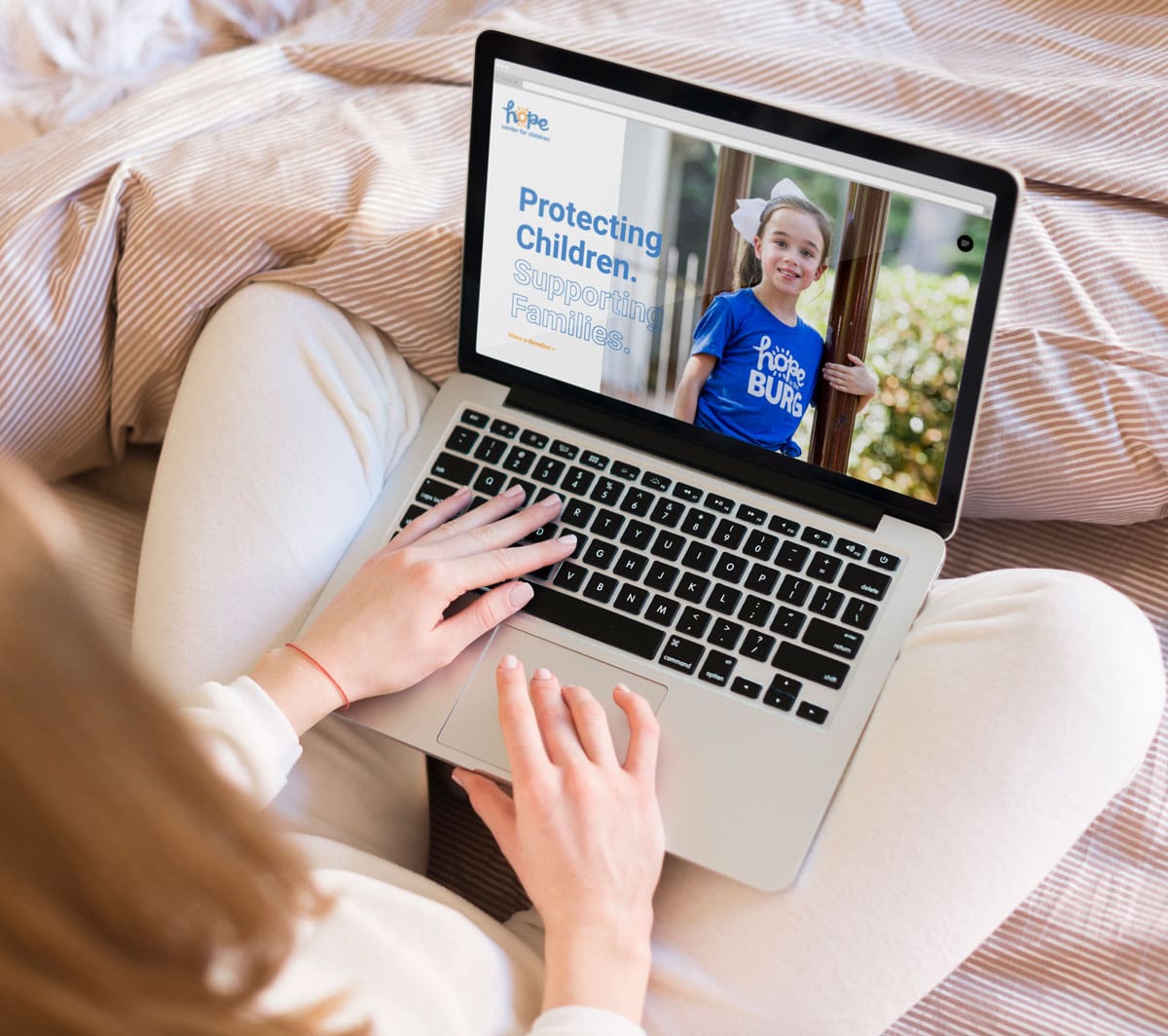 Hope Center For Children
(hopecfc.org)
As our 2020 awardee, Hope Center for Children's mission is to build stable, healthy families and to provide children a safe place from abuse and neglect. This powerful mission impacts Spartanburg in a big way that often times goes unseen due to the nature of the challenges they face. Arrowhead's owners, Lanie Whitaker and Jamie Woodruff, are both Patron Members at Hope Center and often participate in volunteer opportunities. We'd like to give a special thanks to Maddi Currier, our dear friend in development at Hope Center, who continues to support local business's like ours. It was finally our turn to give back to this incredible organization.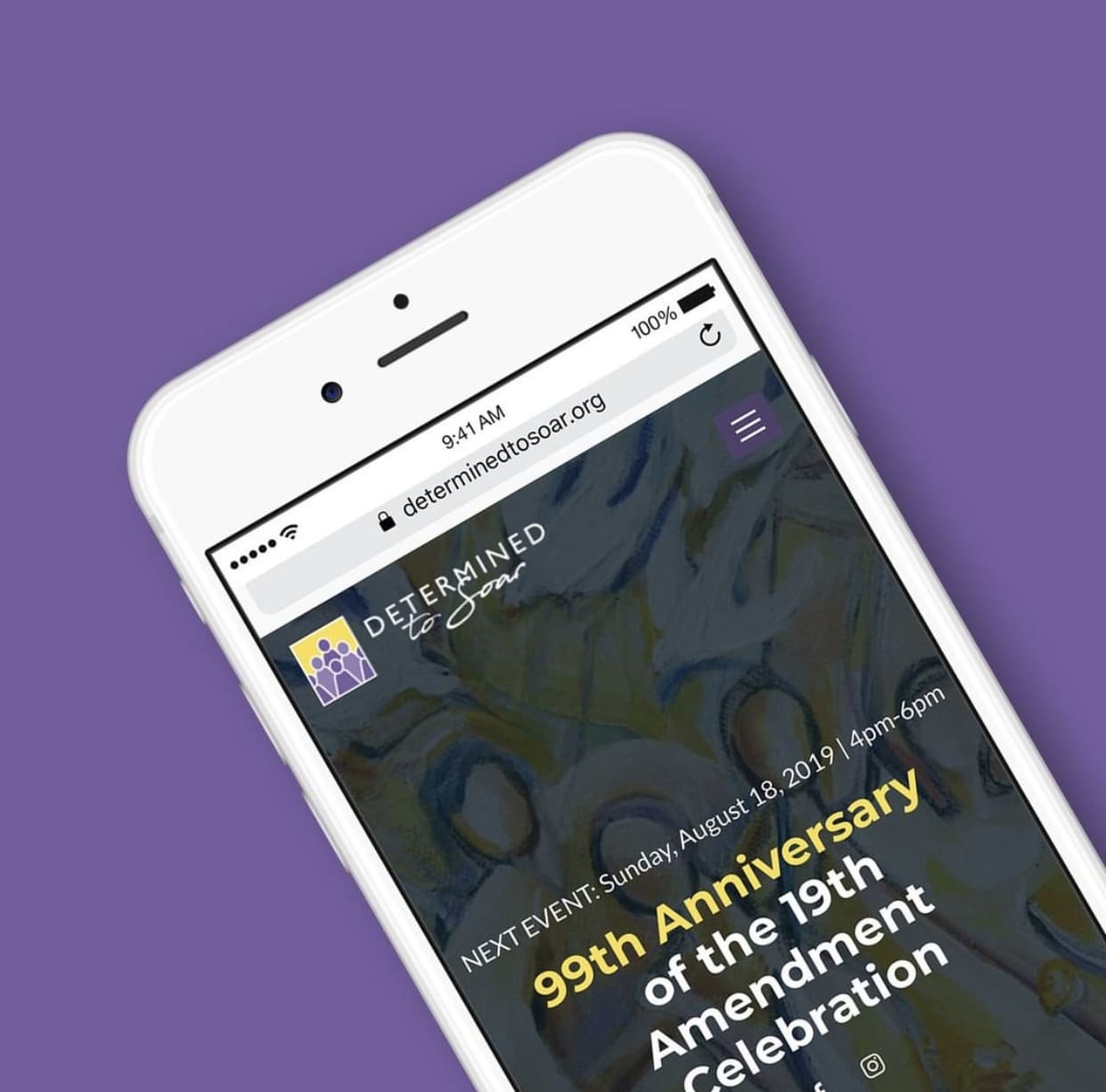 Determined To Soar
(determinedtosoar.org)
Our 2019 awardee Determined to Soar is a non-partisan group of women based in Spartanburg, South Carolina who have joined creative forces to celebrate the 100th Anniversary of the 19th Amendment which gave women the right to vote. The group seeks to CELEBRATE women's achievements in order to EDUCATE, INSPIRE, and UNIFY the next generation of leaders. We felt the women leading Determined to Soar were some of the most "determined" we've ever seen, and wanted to spread this love the best way we could. With Arrowhead being an all female-owned business, we thought this was the perfect fit for our growing business to select for the 2019 pro-bono website.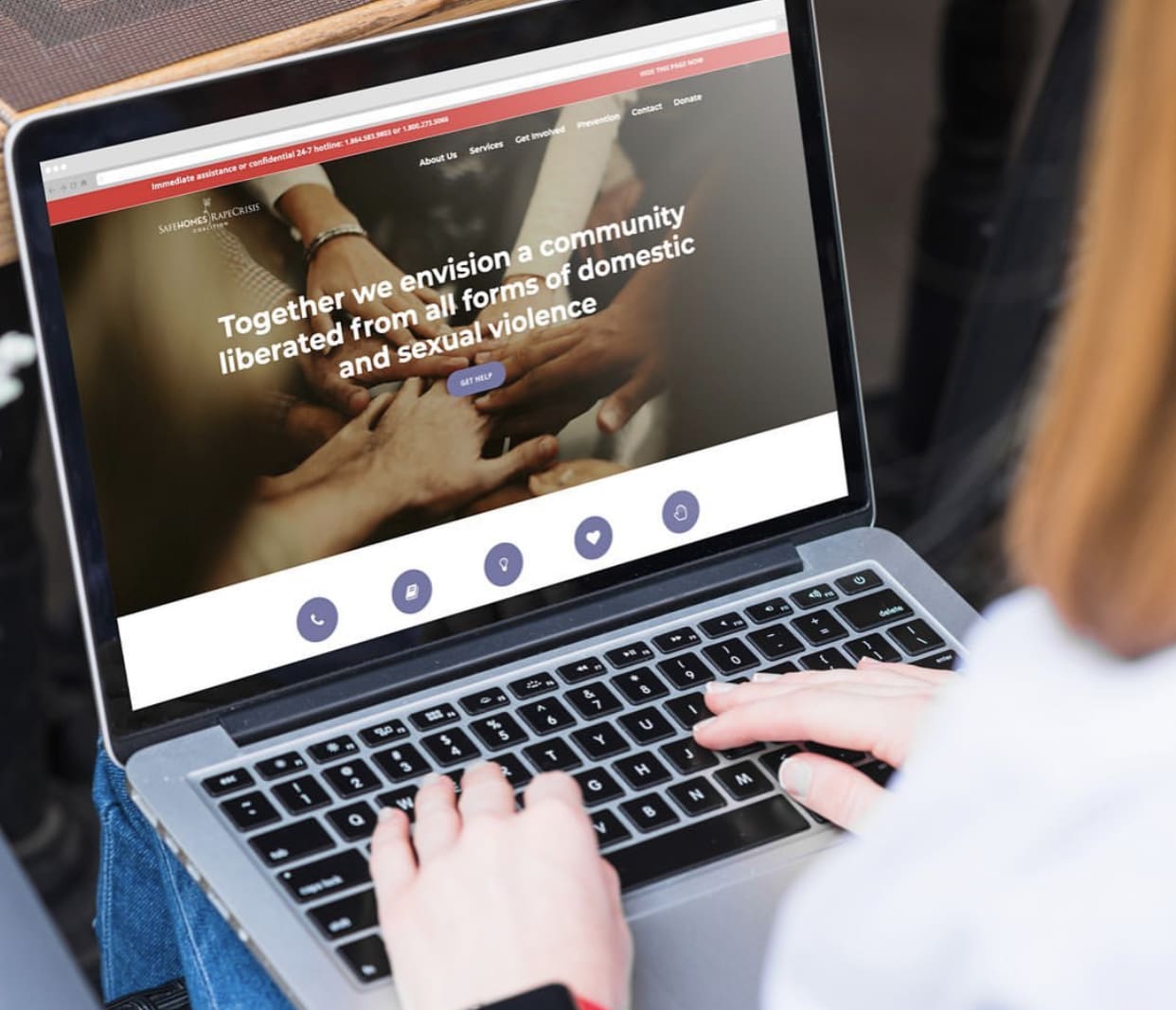 Project R.E.S.T
(Formerly: Safe Homes Rape Coalition) 
Our 2018 awardee, Project R.E.S.T.'s (formerly: Safe Homes Rape Coalition) mission is to use their collective voice to address the impact of domestic and sexual violence by providing quality services to those affected and to create social change through education, training, and activism. Every-time we turned around, we saw a member of the Project R.E.S.T. team making a difference around town. After the third or fourth time, we began to realize that their impact was spreading even further than Spartanburg County. With that in mind, we chose them to be our first ever awardee of our pro-bono web design project.
No Pressure! Let's see if we're a fit.
Take a vacation from your marketing efforts…
Schedule a free virtual consultation. 
Connect With Us
Burg® Shop & ADG Mailbox
200 Forest Ave.
Spartanburg, SC 29302
© 2023 Arrowhead Design Co. INC.
2023  Clutch.co – Top Full Service Digital Company
2022  Web Excellence Awards – Video Award Recipient
2021  Clutch.co – Top 25 Agencies in SC
2020  The Manifest – Top 100 agencies in the US
2020  One Spartanburg Inc. – Small Biz of the Year
2019  Clutch.co – Top 5 Agencies in SC
2018  Spartanburg Chamber – Small Biz Success Award