Ikea Releases: Soffa Sans Font
We just think this is the coolest thing. Ikea recently released a font dedicated to helping their customers design the perfect furniture layout.
Introducing the world's comfiest font: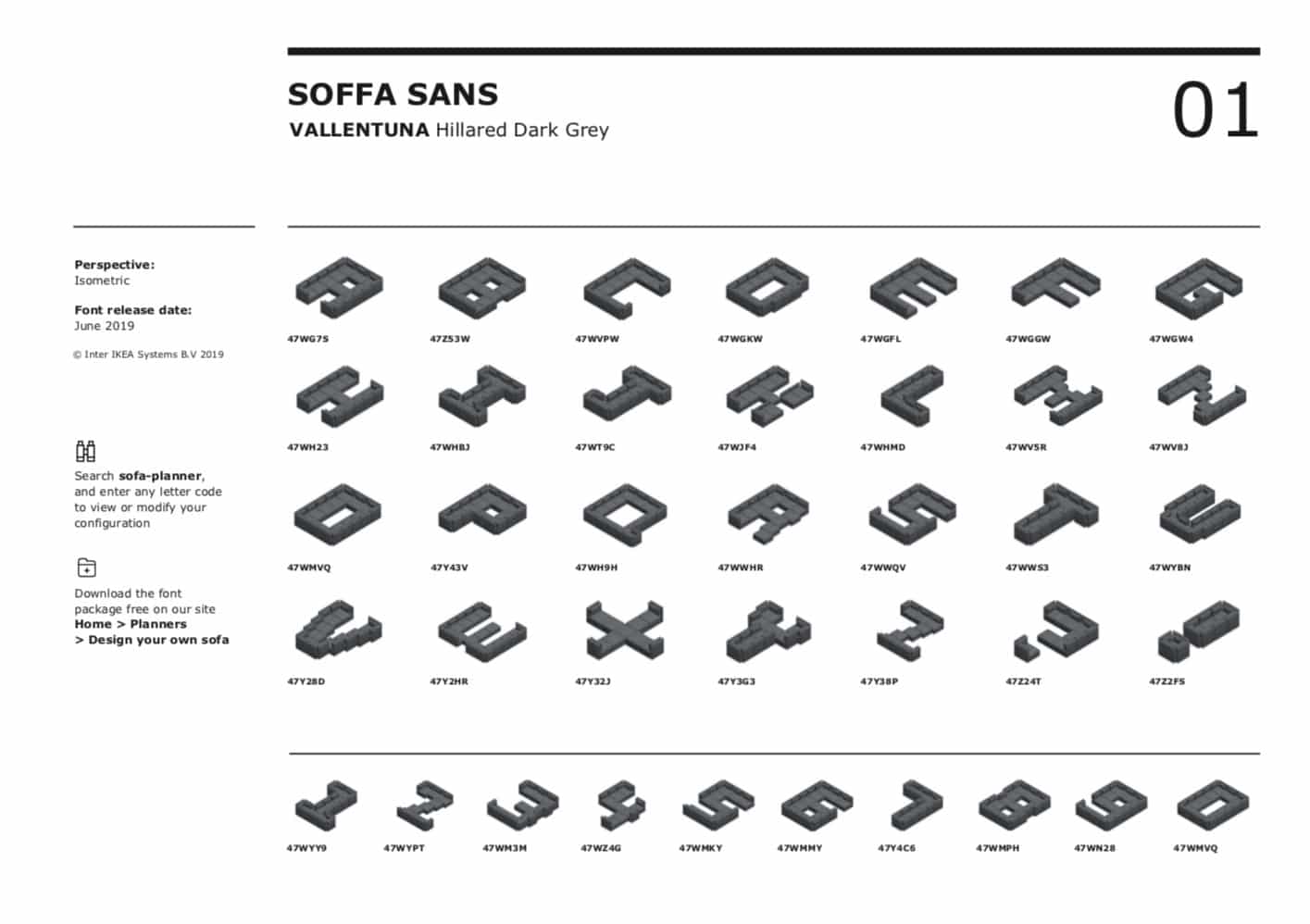 Graphic found here: https://armory.visualsoldiers.com/soffa-sans/
No Pressure! Let's see if we're a fit.
Take a vacation from your marketing efforts…
Schedule a free virtual consultation. 
Schedule Via Email